Fun Piano Competition - 2020!
February 29, 2020 at 3pm!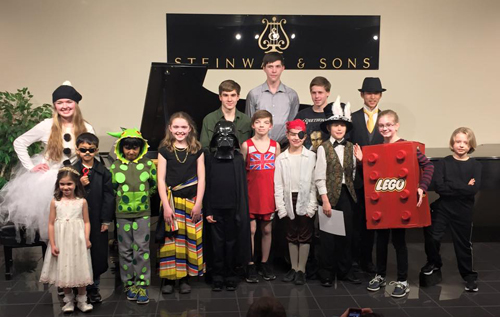 It's that time of year again! The 12th Annual FUN PIANO COMPETITION will be held February 29th at 3pm at Steinway Piano Gallery of Nashville in the Steinway Recital Hall.
Space is limited to 25 and the deadline is Wednesday, February 26th! Fill out the form below. Call 615-373-5901 and speak with Brandon Herrenbruck if you have any questions.
You are invited to perform if you are a piano player between the ages of 5 and 18 we encourage you to have fun and participate! Remember, the whole theme of the competition is to have FUN! So, students will be judged not only on performance, but uniqueness and originality. (Suggested examples: Dress up in a costume that follows the theme of the piece; Be comical while performing, Play the music in an unusually different style…you get the idea! HAVE FUN WITH IT!!!)
The Prizes this year will be:
1st -- A Steinway designed grand piano in your home for a month!
2nd -- Tickets to a concert at the Symphony. Thanks to the Nashville Symphony for their support and the tickets
3rd -- A Family Day Pass from Cheekwood. Thank you Cheekwood for your continued support!