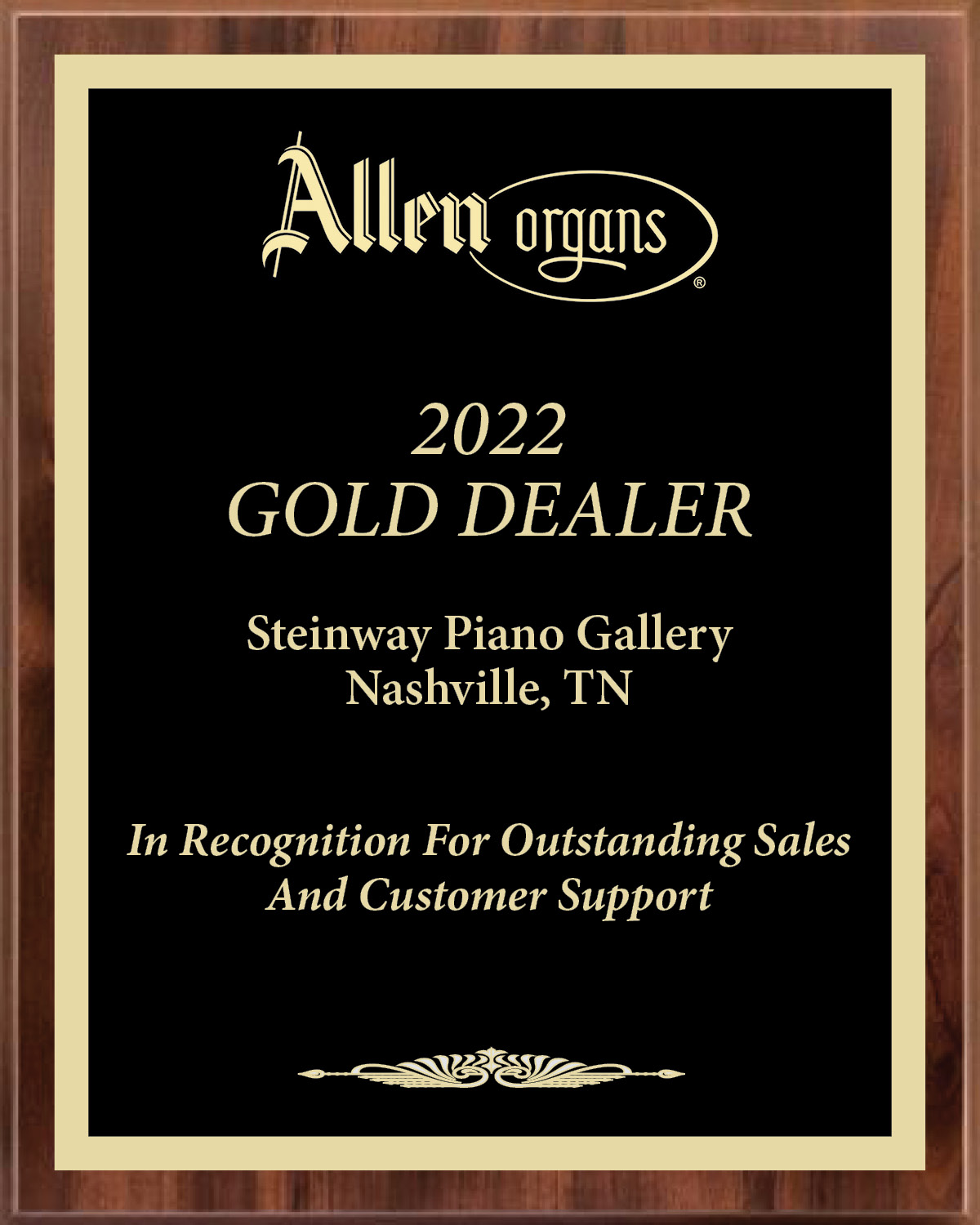 The Allen Organ Company has been building fine church organs for more than 70 years. During this period, the company has installed more than 80,000 instruments in over 70 countries on all seven continents, making Allen the world's favorite organ builder.
Allen Organs of Tennessee is a locally owned and operated division of the Steinway Piano Gallery-Nashville which proudly serves middle and east Tennessee along with parts of Kentucky, Virginia, and North Carolina.
Representative, Robert Klingbeil began his career selling Allen Organs in 2004 in west Tennessee and surrounding areas in Mississippi, Kentucky, Arkansas, and Missouri. He covered the full range of instruments from home installations to larger pipe/digital combination organs. In addition to selling organs, Robert also served as a church organist and choir director for several years and has been a member of the American Guild of Organists chapters in Central Arkansas, Memphis Chapter, and Nashville Chapter.
See More at http://www.AllenOrganTN.com/