Nashville International Piano Competition
Judges
Wei-Yi Yang - Pianist Wei-Yi Yang has received worldwide acclaim for his captivating performances and imaginative programming. Winner of the gold medal at the San Antonio International Piano Competition, he has performed at Lincoln Center for the Performing Arts, the John F. Kennedy Center for the Performing Arts, and major venues across America, Asia, Europe, and Australia. Most recently, his performance at Carnegie Hall's Stern Auditorium as the soloist in Messiaen's Turangalîla-Symphonie was hailed by The New York Times as "sensational."
In demand as a dedicated teacher, Wei-Yi Yang has presented master classes and performances in Scotland, Ireland, Austria, Germany, Italy, Spain, Holland, Thailand, Hong Kong, Taiwan, China, Mexico, Serbia, and Montenegro, among countries around the world. Mr. Yang's performances have been prominently featured on NPR, PBS, RAI (Radiotelevisione Italiana), ARTE (Association Relative à la Télévision Européenne), the ABC (Australian Broadcasting Company), and on recordings for such labels as Genuin (Leipzig), Hyperion (London), Naxos (Hong Kong), Albany Records, Renegade Classics, and the Holland-America Music Society.
A dynamic chamber musician with a diverse repertoire, Mr. Yang is a frequent guest artist at festivals in Lucca, Italy; Mallorca, Spain; Novi Sad, Serbia; Monterrey, Mexico; Konstanz, Germany; Kotor, Montenegro; Bergen, Netherland; and La Jolla and Napa, California; as well as the Norfolk Chamber Music Festival, in Connecticut. Mr. Yang has collaborated with such distinguished musicians as Frederica von Stade, Dawn Upshaw, Richard Stoltzman, David Shifrin, Frank Morelli, Roberto Díaz, Roger Tapping, Clive Greensmith, Ole Akahoshi, Syoko Aki, and Ani Kavafian, to name just a few, as well as such esteemed ensembles as the Imani Winds, the Brentano, Miro, Dover, Pacifica, and Tokyo string quartets, among numerous others.
Mr. Yang has curated inventive interdisciplinary projects, including a collaboration with English actress Miriam Margolyes as part of the "Dickens' Women" world tour; lecture/recitals on the confluence of Czech music and literature; and multimedia performances of Granados' monumental piano suite Goyescas with projections of Goya's etchings. Mr. Yang has worked with several composers including Ezra Laderman, Martin Bresnick, and George Crumb to prepare their works for premiere and recording. He is a founding member of the Soyulla Ensemble, which received the prestigious McKnight Fellowship and recently made its debut at Alice Tully Hall and toured Korea.
Born in Taiwan of Chinese and Japanese heritage, Mr. Yang studied first in the United Kingdom and then in America with renowned Russian pianists Arkady Aronov at the Manhattan School of Music and Boris Berman at Yale. Mr. Yang has also worked with eminent pianists Claude Frank, Peter Frankl, Vera Gornostaeva, Byron Janis, Lilian Kallir, and Murray Perahia. In 2004, he received his doctorate from Yale University, where he joined the School of Music's faculty in 2005 and serves as Professor of Piano and Chair of the DMA Committee.
-----------------------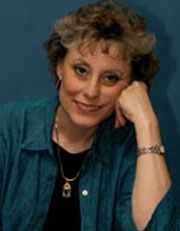 Elisabeth Pridonoff is internationally known as a pianist and pedagogue and for over three decades was on the faculty of the University of Cincinnati, College-Conservatory of Music. Her students have won many prestigious awards and hold positions at institutions all over the world. She is a graduate of The Juilliard School where she earned MM degrees in piano with Adele Marcus and Sasha Gorodnitzski and in voice with Hans Heinz and Anna Kaskas.
She was first-place winner of national and international competitions including the Midland-Odessa, Shreveport, El Paso and Oklahoma City Symphony and as a soloist has performed with the Nashville Symphony, the Oklahoma City Symphony, the Shreveport Symphony, the El Paso Symphony, the Cincinnati Chamber Orchestra, the Boise Philharmonic, the Illinois Philharmonic, and Graz Festival. She has given performances and master classes all over the world including the United States at Tully and Merkin Halls in New York, Boston (Baltic Series), the Kennedy Center, Baltimore, Toronto Town Hall, at the Moscow Conservatory, Siena, Rome (by invitation from the U.S. Ambassador), Munich, London, Monterrey (Mexico) at the Sociedad Artistica Technologicao and the Museo de Arte Contemporaneo de Monterrey, Canada, Italy, Spain, Belgium, China, Japan, Korea, and Taiwan. Other appearances include NPR's The Sunday Show and St. Paul Sunday with Bill McGlaughlin, the nationally televised CBS Sunday Morning and festival appearances at Chautauqua, San Luis Obispo Mozart, Arcady, Western Arts, Lyric Arts, Shreveport, and Graz. She has adjudicated national and international piano competitions including the Kapell, Virginia Waring, Chicago Symphony, Wideman, and World Piano.
Her students have won prizes in the Second International Competition for Young Pianists in Memory of Vladimir Horowitz in Kiev, Ukraine (First), Missouri Southern International (first, third, and finalist): Ninth Biennial American Pianists Association National Piano Fellowship Audition (Fellowship Award); Shreveport Wideman (first, second); Midland-Odessa (first); Young Keyboard Artists Association (two seconds); Ibla (Italy) Grand Prize International Piano Competition (third); and the Joanna Hodges International Piano Competition (second). Her international career also includes performances as part of the Pridonoff Duo with her husband Eugene Pridonoff who were interviewed for a cover story (with cover photo) in Clavier Magazine and later published in China's Piano Artistry magazine. Formerly Co-Artistic Director of the Prague International Piano Institute she has served on the faculties of International Piano Week of Belgium, the Barcelona Festival, and the Amalfi Festival. She continues to teach at the Brevard Music Festival and now serves as Co-Artistic Director of the International Institute for the Advanced Study of Piano Performance (IIASPP), LLC.
With her leadership roles as President of the Wyoming School Music Association, and positions on the Board of Directors of Chamber Music Cincinnati, the Matinee Musical Club of Cincinnati, Wyoming Fine Arts Center, and the Cincinnati School House Symphony, Elisabeth Pridonoff continues to nurture the cultivation of artistry with purpose internationally through the IIASPP.
Elisabeth Pridonoff, is an Emeritus Professor of Piano at the University of Cincinnati, College-Conservatory of Music and is currently residing in Arizona.
-----------------------
Pianist Cahill Smith has performed in major venues in the United States and abroad, including four programs at Carnegie Hall's Weill Recital Hall in New York, Chongqing's PolyTheatre, Zhuhai's Mozart Hall, the Isabella Stewart Gardner Museum's Calderwood Hall in Boston, Cleveland Museum of Art, the Royal Dublin Society's Concert Hall, Buffalo's Kleinhan's Music Hall, and Birmingham's Alys Stephens Center. Cahill has been featured as a concerto soloist with the National Ukranian Symphony Orchestra in Kiev, the Mongolian Symphony Orchestra in Hohhot, China, the Eastman Philharmonia, the Alabama Symphony Orchestra, the Chattanooga Symphony, the Butler Symphony Orchestra, the Mississippi Symphony Orchestra, the Montgomery Symphony Orchestra, and others. His live and studio recordings have been broadcast on WQXR, New York's Classical Music Radio Station, WCRB, Classical Radio Boston, and WSMC, Chattanooga Public Radio.
Cahill gave his first recital at Carnegie Hall's Weill Recital Hall in 2013 with a program dedicated entirely to works of Nikolai Medtner. Two years later, in a review of his 2015 solo recital in the same venue, New York Concert Review wrote, "The entire second half was devoted to a special "cause" of Mr. Smith: the piano music of Nikolai Medtner […]. Here, Mr. Smith was in his element, revealing every twist and turn, every poignant repeat of the cyclic themes, with beautiful shimmering colors I haven't heard since Gilels played the Sonata reminiscenza in Carnegie Hall in 1980." Cahill has given recitals and lectures on Medtner's music at Yale University, the International Medtner Festival in London, and others. In January of 2019, his debut album "Medtner: Forgotten Melodies" was featured as Classical Radio Boston's "CD of the Week" for its "irresistible lyricism" and "a palpable sense of love – a real affinity for the directness and honesty in Medtner's music, which goes straight to the heart."
Cahill completed his Doctorate of Musical Arts at the Eastman School of Music, where he served as the teaching assistant to Natalya Antonova. At Eastman, Cahill was the inaugural recipient of the Douglas Lowry award for excellence in degree recital performance, won the Eastman Concerto Competition, received honors in chamber music, and was awarded the Prize for Excellence in Teaching. Cahill completed his Master's degree at the University of Michigan with Arthur Greene, and his Bachelor's at the University of Alabama at Birmingham with Yakov Kasman. Cahill previously served as Keyboard Area Coordinator and Artistic Director of the International Piano Festival and Competition at Lee University. He joined the faculty of Utah State University in 2019.
-----------------------
| HOME | RULES | COMMITTEE | JUDGES
For More Info Contact: Dr. Jerome Reed at jerry.reed@lipscomb.edu